IMPROVE YOUR PRONUNCIATION in 3 WEEKS!
Poor pronunciation can quickly lead to communication breakdown.
Improve your pronunciation in just 3 weeks with these 5 simple but effective hacks.
Download the PDF and MP3
Practice for just 10 minutes
Repeat everyday for just 3 weeks!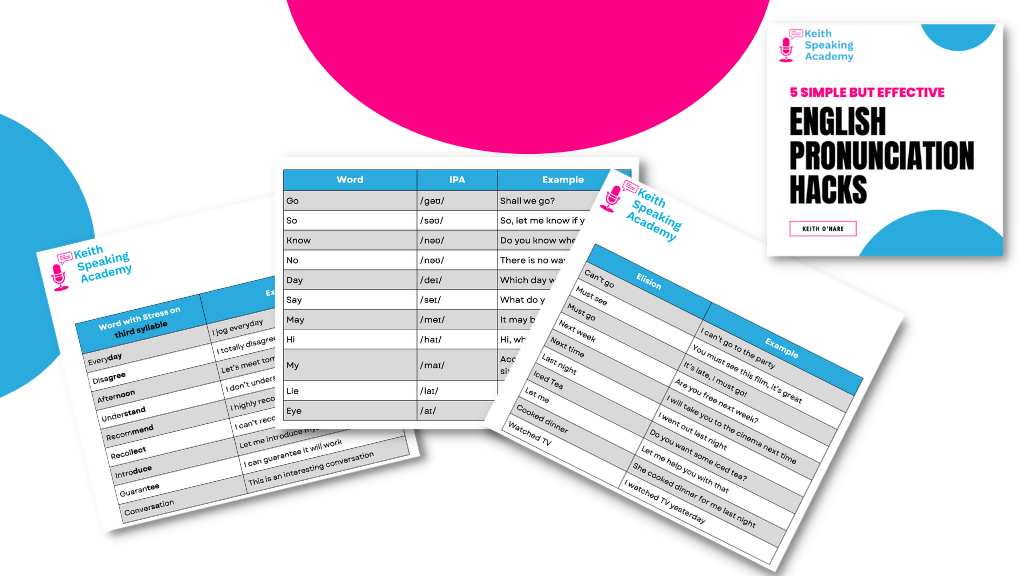 The Pronunciation Challenge!
Follow the instructions in the PDF and practice with the MP3 regularly over 3 weeks, and I guarantee you will see an improvement!