1. IELTS Speaking Success - Get a band 7+
Model answers, tips, vocabulary, grammar and pronunciation to prepare for the IELTS Speaking Test
2. FLUENT GRAMMAR for IELTS Speaking
Automate your use of grammar, perfect your intonation and so improve your fluency
3. THE LIBRARY
Succeed in IELTS Speaking e-book, Pronunciation files and Visualisations to relax and learn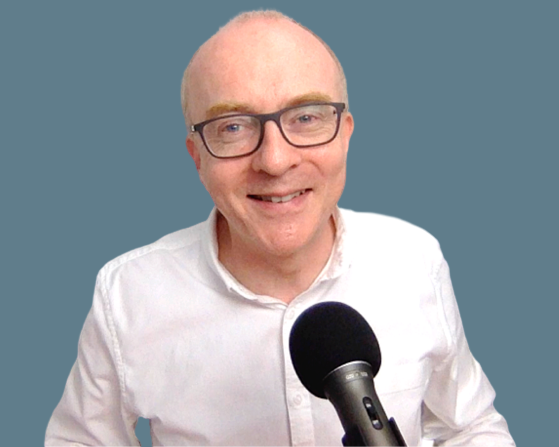 British, TESOL Dip., MSc. Digital Education
20 years experience as an English teacher and teacher trainer
Taught over 20,000 students from over 20 countries worldwide
A fun and professional approach so you enjoy learning, and learn more quickly.
Frequently Asked Questions
1. Do I get lifetime access?
Yes, you pay only once, and then you get lifetime access.
2. Can I get a refund if I'm not happy with my purchase?
As with all my courses, there is a 30-day money back guarantee.